CM13009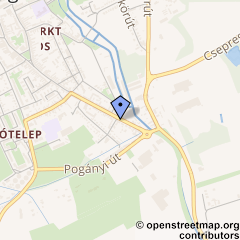 Kőszegfalva. Huge developed building plot on the countryside near the Austrian border (Kőszeg). Old farm buildings on the property. Permission for residential area (23 houses).
Features:
31.995 m² Plot size
Water
AC 230V
AC 400V
Gas
Sewage
Telephone
Calculation of additional costs:
Purchase price:
319.500 €
Land Tax:
12.780 €
Certified statement of the land register:1
93 €
Registration fee land register:
61 €
Certified translation:1
157 €
Service fee Casa Mia:1
12.173 €
Costs of contract (lawyer):1
4.058 €
Total:
348.821 €
This calculation is based on an exchange rate of 323,79 HUF = 1,00 EUR .
1 incl. VAT.
Village Info Kőszeg
Official website of the municipality
Kőszeg is a settlement with sub-alpine climate situated at the foot of the Alps. The favourite beauty spots in Kőszeg mountains like Sevenspring, Written Stone or the Old house lookout tower all invite the visitors for a walk. The climate and the soil are both suitable for winegrowing and wine-production. Wine-production provided living for the inhabitants for centuries in the town. According to the tradition, the rank of the free royal city was first redeemed in the county by good quality wine.
Kőszeg – also known as Hungary's jewel-box – lies in the valley of the mountains surrounded by these vineyards. Its historic buildings and monuments remained almost in their original form due to its former border-town role. As a result, you can visit the former market place (present Jurisich square) with its original buildings and the town-well in the middle. You can also see the Town Hall here, which has placed the local government for 292 years. From the market place we can have a short walk to Jurisich castle, the symbol of Kőszeg. This castle influenced Kőszeg's and Vienna's history a lot as in 1532 defenders of the castle stopped the Turkish army advancing to Vienna and defended it against being overrun. Jurisich Castle Cultural Centre and Open-Air Theatre and the local museum operate in this historical environment.
In the last decades Kőszeg has became famous not only for its historic buildings but also for its unique honesty boxes. The goods placed in the streets without keeping an eye on them prove that public security is excellent in the town and moreover, the people are reliable and welcome guests with distinguished hospitality.