CM09187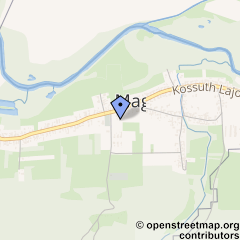 Stylish former old inn and farm house. Renovated in the last years. Large tiled cooking & baking oven. Corridor with arches.
The front house (former inn) comprises a large bedroom, 1 spacious open plan kitchen- living-dining room, 1 shower/toilet. News windows, doors and wooden laminated flooring. Front part all central heated.
Back section with eat-in kitchen with old tiled oven (rarity), pantry, bedroom, dressing room, shower, toilet. Food/stock storage (can be converted to living space or workshop (dry).
The adjacent stable (6-8 horses, approx. 50m²) can be converted to living space easily.
The two living quarters have separate entrances both open to the front yard.
A mature orchard is rich with fruit (23 plum, 4 apple trees, 2 large cherry trees, 2 walnut trees, 1 apricot). 4 different sorts of wine can be produced (70 l p.a.).
Features:
300 m² Living space
3.718 m² Plot size
Water
Well
AC 230V
AC 400V
Gas
Sewage
Telephone
Tiled stove
Single stoves
Central Heating
WC
Shower
Shower/WC
Cellar
Calculation of additional costs:
Purchase price:
70.000 €
Land Tax:
2.800 €
Certified statement of the land register:1
31 €
Registration fee land register:
20 €
Certified translation:1
157 €
Service fee Casa Mia:1
2.667 €
Costs of contract (lawyer):1
889 €
Total:
76.564 €
This calculation is based on an exchange rate of 323,79 HUF = 1,00 EUR .
1 incl. VAT.
Village Info Magyarlak
This well kept village is situated nearby the Austrian border at the edge of the Őrség National Park. Approx. 2300 inhabitants. This area has been long known for a pure and healthy air quality. With its gentle rolling hills its a paradise for hiking, biking, horse-riding, fishing and hunting. Next thermal spa in Szentgotthard (6km), Körmend (25km), Moravske Toplite, SLO (30km), Loipersdorf, AUT (30km), and much more. There is an excellent connection to Graz, Austria (80km) or Vienna, Austria, and to Budapest by train from Szentgotthard. Next airport: Graz (Ryan Air from Stansted).